PUTRAJAYA, Mac 20: Kementerian Sumber Manusia (KSM) melalui Jabatan Tenaga Kerja Semenanjung Malaysia (JTKSM) telah melaksanakan penguatkuasaan Anti Pemerdagangan Orang dan Anti Penyeludupan Migran (Anti-Trafficking in Person and Anti-Smuggling of Migrants) atau ATIPSOM dan penguatkuasaan pematuhan Prosedur Operasi Standard (SOP) COVID-19 di bawah Akta 342 di sekitar Bangsar malam tadi.
Operasi yang diketuai oleh Menteri Sumber Manusia Datuk Seri M.Saravanan tersebut bertujuan untuk memeriksa kepatuhan majikan yang menjalankan perniagaan sehingga lewat malam terhadap SOP COVID-19 setelah mendapat kebenaran dan juga pematuhan mereka terhadap undang-undang perburuhan yang berkaitan.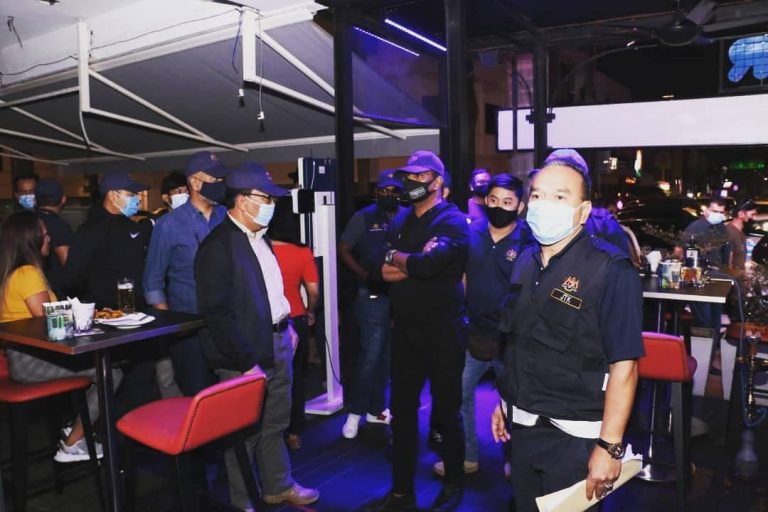 Operasi yang mengambil masa hampir 3 jam tersebuti turut turut disertai oleh Jabatan Imigresen Malaysia (JIM), Kementerian Kesihatan Malaysia (KKM), Polis DiRaja Malaysia (PDRM), MAPO, Jabatan Kastam, Kementerian Perdagangan Dalam Negeri dan Hal Ehwal Pengguna (KPDNHEP) dan Majlis Keselamatan Negara (MKN). Keseluruhan kekuatan anggota pegawai yang terlibat dalam operasi bersepadu ini adalah seramai 261 orang.
Sepanjang operasi berlangsung, hampir 40 premis telah diserbu dan beberapa kesalahan telah dikenal pasti antaranya kesalahan di bawah Akta Kerja 1955, Akta Standard Minimum Perumahan, Penginapan dan Kemudahan Pekerja 1990 [Akta 446], Akta Kastam 1967 dan juga pelanggaran SOP COVID-19 iaitu pekerja gagal membuat imbasan MySejahtera. Bagi kesalahan-kesalahan yang dikesan di bawah Akta Kerja 1955, majikan yang terlibat telah dikeluarkan saman hadir ke Pejabat Tenaga Kerja Wilayah Persekutuan Kuala Lumpur untuk siasatan lanjut. Manakala bagi kesalahan di bawah Akta 446 diberikan notis pematuhan.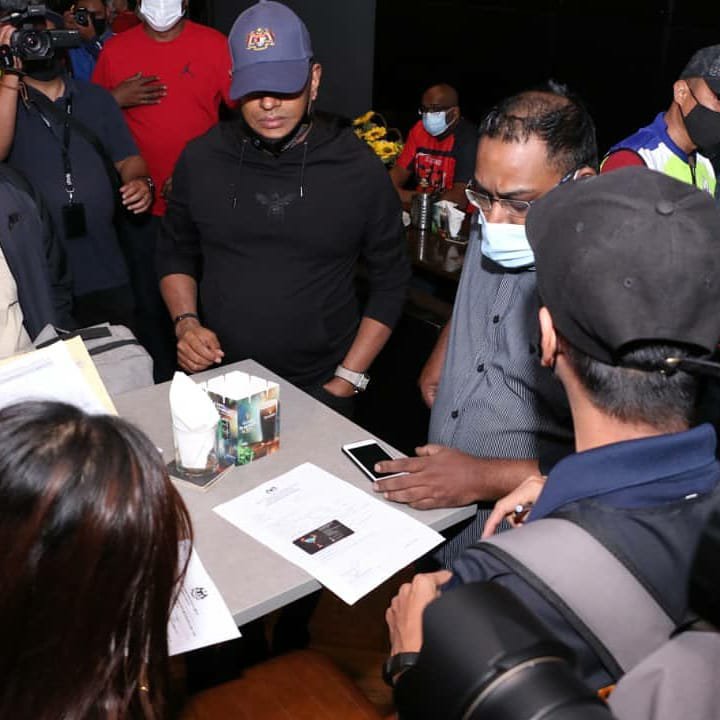 KSM mahupun mana-mana anggota Kerajaan yang menjalankan tugas penguatkuasaan akan terus menggembleng tenaga dalam memastikan aktiviti penguatkuasaan dilakukan secara berterusan. Aktiviti penguatkuasaan adalah penting supaya kita dapat meningkatkan kesedaran dalam kalangan para majikan mengenai kepentingan pematuhan terhadap akta yang sedang dikuatkuasakan. Di samping itu, penguatkuasaan seumpama ini adalah perlu bagi memastikan SOP COVID-19 dan budaya norma baharu sentiasa dipatuhi dan diamalkan secara berterusan.