Sungai Siput: MIC President Tan Sri S.A.Vigneswaran took another proactive step yesterday by hosting the entrepreneurship program of MICRO at the Sungai Siput Parliamentary constituency to help local entrepreneurs.
The program was held yesterday (Sunday, September 6) in Sungai Siput, organised by the MIC Sungai Siput division in cooperation with MAICCI (Malaysian Association of Indian Chambers and Commerce Industries) and MITRA which is under the Ministry of Unity.
Vigneswaran has already announced that he would be contesting in Sungai Siput as a MIC-Barisan Nasional (BN) candidate at the forthcoming 15th general election. He has been visiting the constituency almost every week shoring up support for his candidature. He has also vowed to wrest back the seat for MIC and BN which is currently held by PKR.
According to Vigneswaran during these challenging times following the contagion of Covid-19 plague, the "Micro Friend Program" would be an ideal platform to uplift the livelihood of small businessmen and local entrepreneurs in Sungai Siput.
Yesterday's programme was coordinated and joined by SME Corp Malaysia, Malaysia Companies Commission (SSM), National Savings Bank, AKPK and CGC. Representatives of these organisations gave briefing and advisory services in connection with the National Economic Recovery Plan (PENJANA) initiative that was announced by the Prime Minister Tan Sri Muhyiddin Yassin to tackle the problems that followed as a result of the COVID-19 epidemic contagion.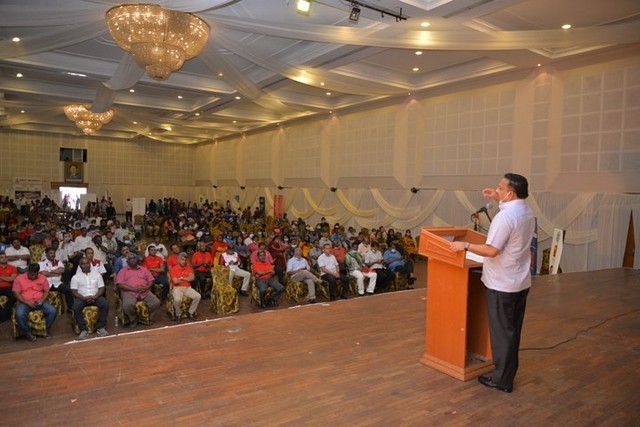 Vigneswaran also urged MAICCI to organise a special entrepreneurship program for women as they are expected to play a pivotal role in the transformation of the new norm economy.
Besides, a working framework in connection with the 5th Malaysia Plan will be presented by MAICCI through MIC to the Government for Indian economic development for the next 5 years.
Vigneswaran also gave his commitment that MIC will strive to hold National Entrepreneurship Programs throughout the country to ensure that the Malaysian Indians are not left behind in national development initiatives.